Thursday, August 14, 2008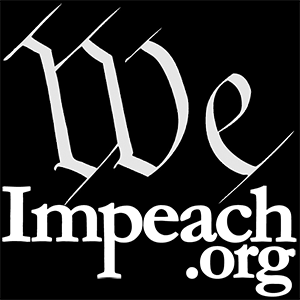 RNC Planners Sued By Impeachment Group
FOR IMMEDIATE RELEASE
St. Paul, Minnesota -- August 12, 2008 -- Impeach for Peace (IfP), along with others looking to demonstrate at the Republican National Convention (RNC), filed a lawsuit Friday with the help of the ACLU of Minnesota in Ramsey County District Court demanding our right to free speech. Plaintiffs include: Jodin Morey and Mikael Rudolph of Impeach for Peace, Colleen and Ross Rowley, and Ron Deharporte.
Impeach for Peace is a grassroots, nonpartisan organization based in Minnesota with chapters in twelve states throughout the country working to achieve the impeachment of President George W. Bush and Vice President Dick Cheney and holding them and future elected officials fully accountable under the Rule of Law.
The RNC is having their election year convention in St. Paul, Minnesota at the Xcel Energy Center. During this event, the St. Paul Police have decided to relegate most speech activities in what they call the 'Primary Event Area' to an inadequate 'Designated Public Assembly Area' or free speech zone. The 'Primary Event Area' remains to be fully defined by the police, making it impossible for people to know where in St. Paul they can exercise their rights to freedom of expression and assembly. At the convention, members of congress, mayors, governors, the President and Vice-President of the United States are expected to be in attendance. This provides IfP and other potential demonstrators with a unique opportunity to express their political messages to these governmental officials.
The lawsuit alleges that the St. Paul City Council and police have created guidelines for the RNC which restrict free speech to areas that are "inadequate and unacceptably small."
The ACLU also alleges that the City Council/Police denied IfP their due process rights as stipulated in the Minnesota State Constitution by failing to give notice of their plans regarding free speech restrictions, which would have allowed for public comment and a public hearing.
The ACLU also contends that the City Council/Police has also reserved the right to modify the guidelines at any time in ways that the ACLU contends are in violation of the Minnesota State Constitution.
The lawsuit seeks to have the guidelines declared by the court to be in violation of IfP's free speech rights, to have the Primary Event Area and the Designated Public Assembly Area clearly defined and officially released to the public, and to have the Designated Public Assembly Area include additional areas that are within sight and sound of the convention.
John Choi, the St. Paul city attorney has said "These two represent an attempt by the plaintiffs to get another bite at the apple in state court." He continued that the city has afforded "unprecedented access and accommodations for the protesters."
Mr. Choi is incorrect regarding IfP's "bite at the apple," as the plaintiffs on this lawsuit have not previously been a plaintiff in a lawsuit regarding their free speech rights at the RNC. There was a previous lawsuit with different plaintiffs, but it dealt primarily with a march planned, not the specifics of the Designated Public Assembly Area.
Secondly, while Mr. Choi and Impeach for Peace may differ as to what is an acceptable amount of restriction on free speech, these differences could have been worked out if the city had engaged in its constitutional due process requirements.
Those interested in IfP's plans for the RNC, are invited to attend a meeting at Joe's Garage on the north side of Loring Park in Minneapolis on Sunday, August 17, at 4 p.m.
Hear our radio interview
View the ACLU/RNC Complaint
For more information please contact Jodin Morey, Cofounder of Impeach for Peace, at 612.328.1451.
# # #
Additional Contact Information:
organizer@impeachforpeace.org
minneapolis@impeachforpeace.org
http://impeachforpeace.org
Comments:
This is very interesting. Many progressives and other lefties and semi-lefties - without legal backgrounds - think that all restrictions on peaceful protest are violations of the free speech guarantees in the First Amendment. For example, Walter Brasch put up an article at Dissident Voice day-before-yesterday implicitly arguing just that. But it just isn't so, and the Chipmunk's incredible chutzpah over the Russians' transgressions in and around the Caucasus Mountain Range is less ridiculous regarding his assertions about his administration's tolerance of critical speech expressed in writing. Of course, editor's censorship replaces government censorship at "open posting" political sites in America, including Dissident Voice.
In any case, thank god for the ACLU. Mainstream America thinks something has happened only if it sees it on the tube, and it's problematic how long even telecast events occupy its thoughts. But. TGFTACLU!
Post a Comment
Subscribe to Post Comments [Atom]
<< Home
Subscribe to Posts [Atom]